Tired of home search apps that only do half the job and then make it impossible to ask an agent for more details? Stop wasting your time and data!

Download the Keller Williams App from your Google Play store or ITunes store to get started searching for home rentals or homes for sale today. (or click the image below to download now!)

You'll get accurate MLS data not just in your local market, but anywhere in the world where there's a Multiple Listing Service.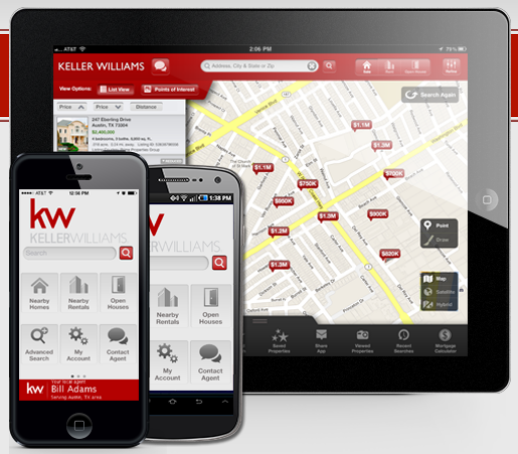 Click image to download

Your privacy is important to us. You can connect to an agent with the Best Darn Team any time, but we don't have access to any of your information until you contact us! Questions? Contact us at bestdarnrealestate@gmail.com